Running it under XP, due to resolution issues -i imagine- i can only see half of the installer screen, so I cannot press the button "install".
see image for more info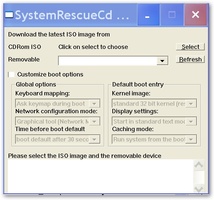 Unfortunately, the window cannot be resized to be able to shwo the button. I had to ask a friend to burn the usb under w7.